Koh Raet Snorkelling & Solar Reef
Soneva Kiri
Koh Raet Snorkelling & Solar Reef
Soneva Kiri's Solar reef garden, a man-made Eco solar powered reef. An artificial structure with coral transplantation grafted to it. This naturally attracts numerous species of fish which will settle and then choose it as a place for reproduction. The sculpture garden just off Koh Raet's south coast is definitely one of the most unique dive sites around Koh Kood.
Koh Raet, just 5 minutes from Soneva Kiri by boat, is one of Koh Kood's most unique dive and snorkelling sites – with a dense natural reef, teeming with fish and crustacea, and a sunken sculpture garden, where you can spot an elephant, tiger, horse, cow and a dog on the sandy seabed.
Duration: Guests can choose to do this experience any time between 09:00 - 17:00
Discover More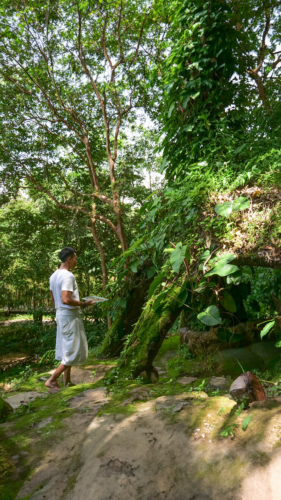 Join us for this dining experience, for a maximum of four guests, which features a menu that has been specially designed around our mushrooms. Take your time and savour a healthy and delicious five-course vegetarian Thai menu or a non-vegetarian Western menu made with more than six different varieties of mushrooms, all of which have been grown in Soneva Kiri's Mushroom Hut. The main dish will be prepared live by one of our chefs, who will explain the nutritional benefits of mushrooms.
whois: Andy White WordPress Website Developer London
© 2023 Soneva. All Rights Reserved.